LED Dimmer Fernbedienung ATOS4 Touch Funk 4-Zonen
LED Dimmer Fernbedienung ATOS4 Touch Funk 4-Zonen
Mit dieser smarten Fernbedienung können Sie stufenlos Ihre LED Technik dimmen. Sie können bis zu 4 verschiedene Zonen speichern und steuern. Somit können Sie sowohl einzelne Controller als auch mehrere gleichzeitig ansteuern. Zudem haben Sie die Möglichkeit, 3 Ihrer bevorzugten Helligkeiten abzuspeichern und auf Knopfdruck abzurufen.
Zusammenfassung:
Steuerung der Helligkeit
bis zu 4 Lichtzonen steuerbar
Touchrad zur Einstellung der Helligkeit
3 Speichertasten fĂĽr individuelle Einstellungen
Produktdaten
Ausgang: RF Signal
Betriebsfrequenz: 868 MHz
Batterien-Typ: 4.5V (3xAAA Batterie)
Betriebstemperatur: 0-40°C
Relative Luftfeuchtigkeit: 8% bis 80%
Abmessungen: 120x55x17 mm
Properties
Data according to manufacturer. Errors and changes reserved.
Datenblatt herunterladen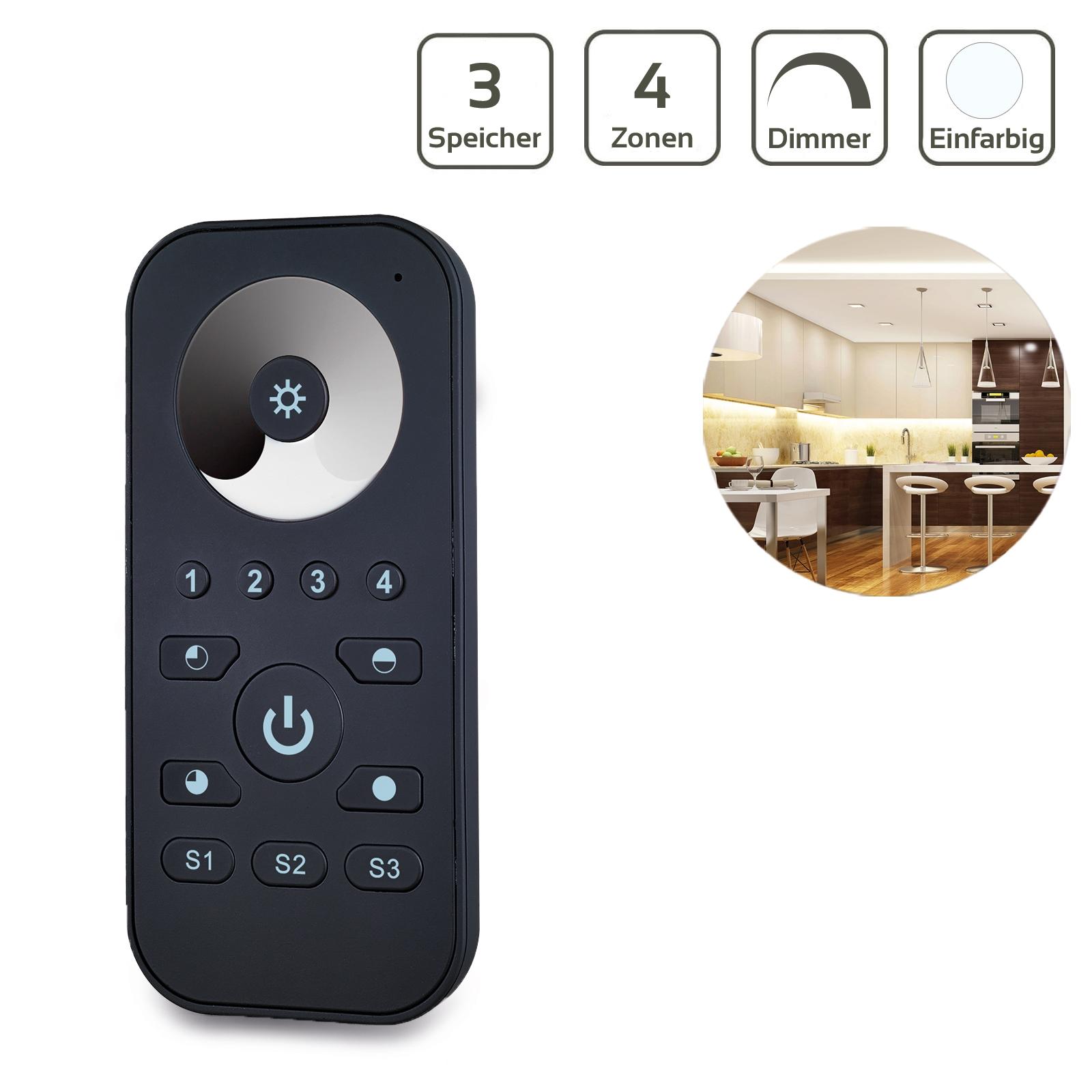 Properties "LED Dimmer Fernbedienung ATOS4 Touch Funk 4-Zonen"
Energieverbrauchskennzeichnung:

Keine

Garantie:

5 Jahre

PrĂĽfzeichen:

RED

, RoHS

, CE

Schutzklasse (nach EN 61140 und VDE 0140-1):

III

Herkunftsland:

China

Einbaulänge:

120 mm

Einbaubreite:

55 mm

Einbautiefe:

17 mm

Dimmbar:

Ja

Schutzart (IP):

IP23

Smart Home Systeme:

ATOS 2.4GHz

Einbau-LEDs:

Nein

Eingebaute LEDs:

Nein

Eingangsspannung (V):

4.5 V/DC

Gehäusefarbe:

schwarz

Produktbreite:

55 mm

Produktlänge:

120 mm

Produkthöhe:

17 mm

Betriebstemperatur (°C):

-20 °C bis +50 °C

Gewicht:

0,05 kg

Netto-Gewicht des Produktes:

0,11 kg

Funk-Frequenzband:

868 MHz MHz

Funkreichweite:

30 m

Signalstärke:

10 mW

WLAN-Frequenzband:

868 MHz

Gewicht der Verpackung (Pappe + Kunststoff):

0,05 g

Gewicht inkl. Verpackung Bruttogewicht:

0,06 kg

Farbtemperatur warmweiĂź:

8537109093