LED Dimmer Fernbedienung ATOS4 Touch Slim 4-Zonen
LED Dimmer Fernbedienung ATOS4 Touch Slim 4-Zonen
Mit dieser einfachen aber hochwertigen Fernbedienung können Sie Ihre LED Technik in 4 verschiedene Zonen einteilen und steuern.
4 Zonen von Empfängern können separat gesteuert werden
Steuerung für Einzelfarben
Kompatibel mit allen HF-Empfängern derselben Produktserie
1 Empfänger kann mit maximal 8 verschiedenen Fernbedienungen gekoppelt werden.
Wasserschutz: IP20
Properties
Data according to manufacturer. Errors and changes reserved.
Datenblatt herunterladen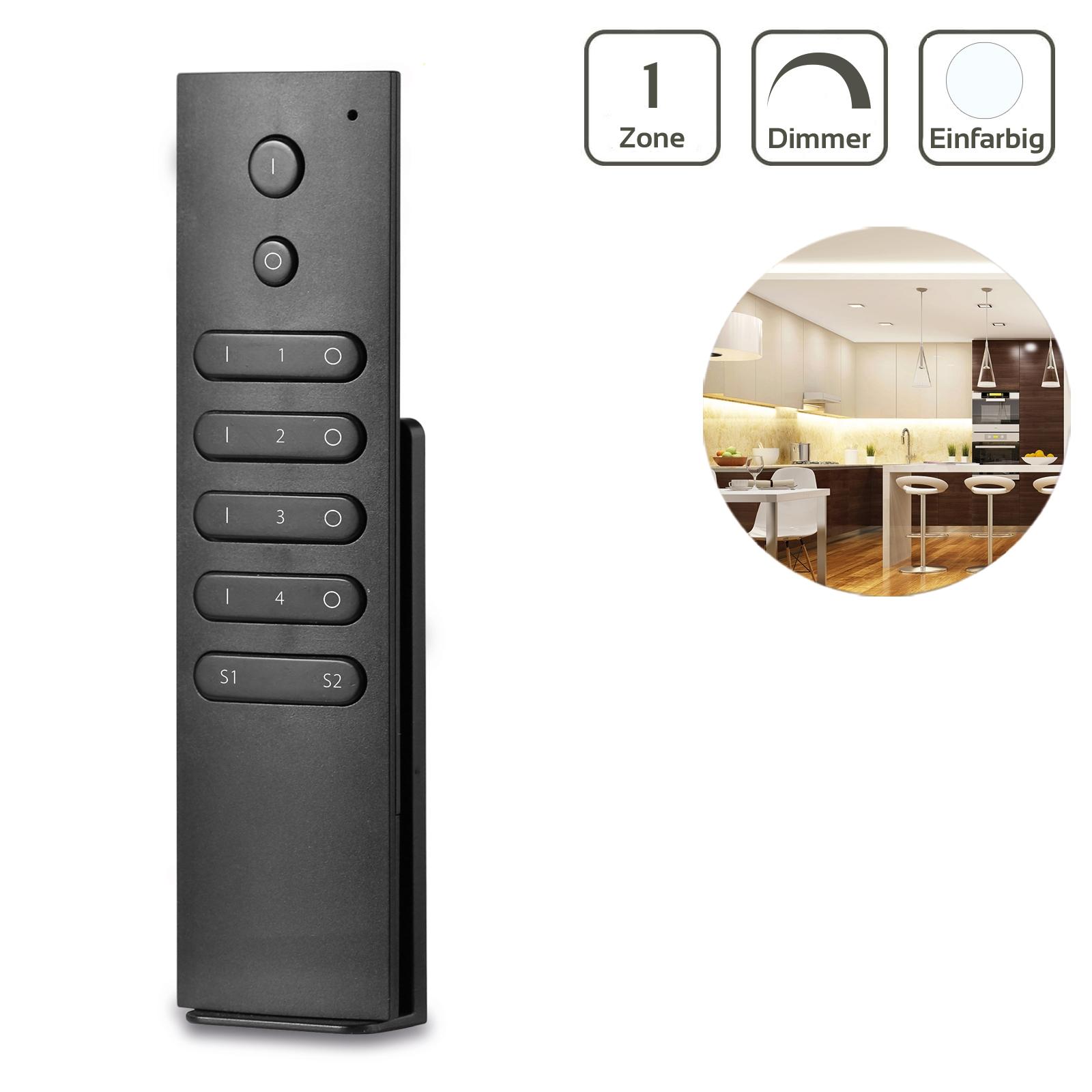 Properties "LED Dimmer Fernbedienung ATOS4 Touch Slim 4-Zonen"
Lagertemperatur:

-20 °C bis +50 °C

Energieverbrauchskennzeichnung:

Keine

Energieverbrauchskennzeichnung (Labelart):

Kein Label

Garantie:

5 Jahre

Prüfzeichen:

RED

, RoHS

, CE

Herkunftsland:

China

Einbaulänge:

150 mm

Einbaubreite:

38,6 mm

Einbautiefe:

12 mm

Dimmbar:

Ja

Schutzart (IP):

IP22

Smart Home Systeme:

ATOS 2.4GHz

Eingangsspannung (V):

3 V/DC

Gehäusefarbe:

schwarz

Produktbreite:

38 mm

Produktlänge:

150 mm

Produkthöhe:

12 mm

Betriebstemperatur (°C):

-20 °C bis +50 °C

Gewicht:

0,05 kg

, 0,048 kg

Netto-Gewicht des Produktes:

0,09 kg

Funk-Frequenzband:

869.5 MHz MHz

Funkreichweite:

30 m

Signalstärke:

10 mW

WLAN-Frequenzband:

868 MHz

Gewicht der Verpackung (Pappe + Kunststoff):

0,03 g

Gewicht inkl. Verpackung Bruttogewicht:

0,06 kg

Farbtemperatur warmweiß:

8537109092
Downloads "LED Dimmer Fernbedienung ATOS4 Touch Slim 4-Zonen"