LED Universalröhre T8 150cm 24W 4000K 3200 Lumen
LED auch für Röhren
Universalröhre mit 150 cm Länge finden sich überall, ob in Privathaushalten, Werkstätten, Industrie, und vielen anderen Orten mehr. Unsere LED Universalröhre mit 24 Watt ermöglicht Ihnen eine Energie-Ersparnis von mehr als 50 %, denn sie ersetzt herkömmliche Leuchtstoffröhren mit 58 Watt, ohne Kompromisse bei der Lichtleistung einzugehen. Der geringe Stromverbrauch in Kombination mit der erwarteten Lebensdauer von 40.000 Stunden macht die LED Röhren zu einem sehr langlebigen und damit vorteilhaften Ersatz für die herkömmliche Leuchtstofflampe.
Ihre Vorteile auf einen Blick:
neutralweiß (4000K)
3200 Lumen
150cm lang
Abstrahlwinkel 160°
keine Zündzeit
IP20
Properties
Data according to manufacturer. Errors and changes reserved.
Datenblatt herunterladen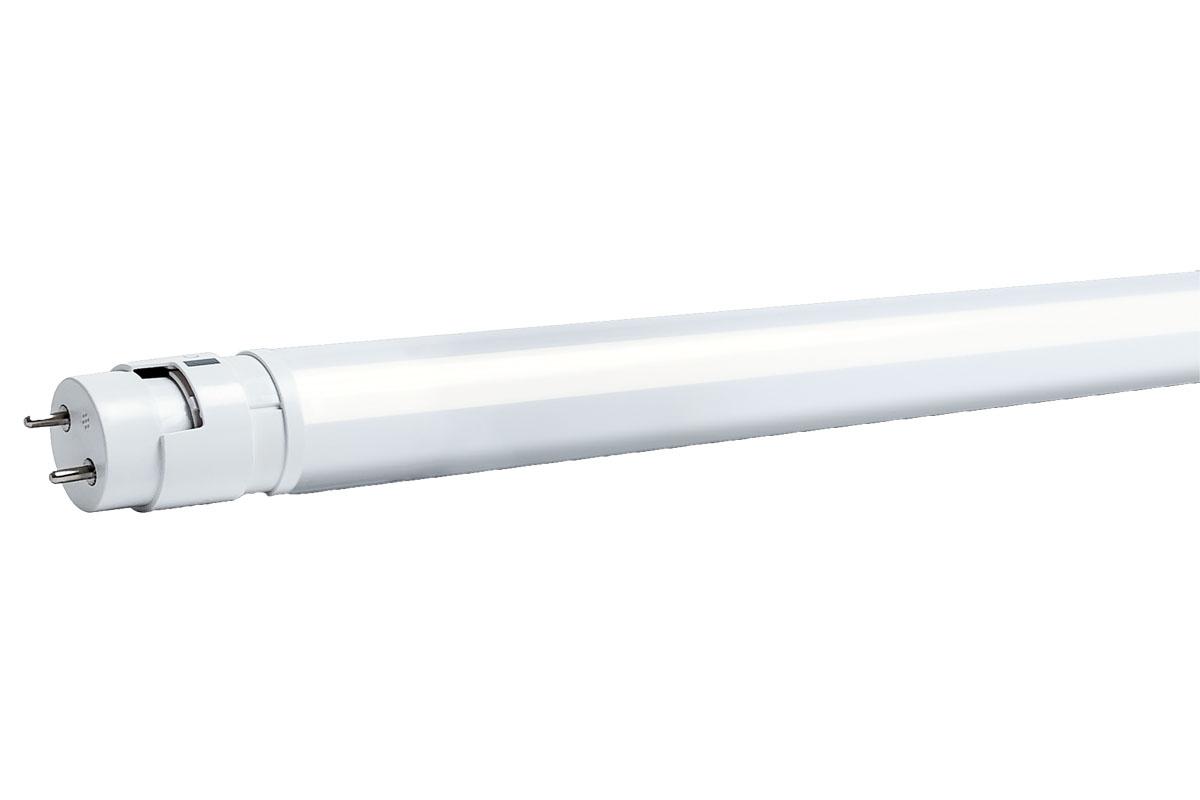 Properties "LED Universalröhre T8 150cm 24W 4000K 3200 Lumen"
| | |
| --- | --- |
| Fachgerechte Entsorgung nach WEEE: | ja |
| Eingangsspannung: | 230 V/AC |
| Energieverbrauchskennzeichnung: | A+ |
| Energieverbrauchskennzeichnung (nach EU 2019/2015): | E |
| Energieverbrauchskennzeichnung (Labelart): | Leuchtmittel |
| EPREL-Eintragungsnummer: | 901878 |
| Garantie: | 2 Jahre |
| Schutzklasse (nach EN 61140 und VDE 0140-1): | II |
| Herkunftsland: | China |
| Farbtemperatur: | 4000 K |
| Schutzart (IP): | IP20 |
| Fassung: | T8 |
| Abstrahlwinkel: | 160 Grad |
| Energieverbrauch: | 24 W |
| Leistung: | 24 W |
| Lichtstrom: | 3200 Lumen |
| Nennlichtstrom: | 3200 Lumen |
| Netzteil: | intern |
| Gewicht: | 4,5 kg |
| Netto-Gewicht des Produktes: | 4,5 kg |
| Gewicht der Verpackung (Pappe + Kunststoff): | 0,1 g |
| Gewicht inkl. Verpackung Bruttogewicht: | 4,6 kg |
| Farbtemperatur warmweiß: | 94056020 |