RGBW Kabel 5-adrig 0,32mm², 22AWG 5 Meter 5 Meter
RGBW LED 5 Meter Kabel 5-adrig
Sie brauchen eine Verlängerung zwischen Ihren RGBW Strips?
Dann sind Sie mit dem 5 Meter Kabel unseres fünfadrigen Flachkabels gut ausgestattet.
Der Leitungsdurchmesser pro Ader beträgt 0,32mm2.
Hinweis: Ein zu langes Kabel als Zuleitung zu den Strips kann zu einem Spannungsabfall führen. Halten Sie deshalb das Kabel immer so kurz wie möglich.
Properties
Data according to manufacturer. Errors and changes reserved.
Datenblatt herunterladen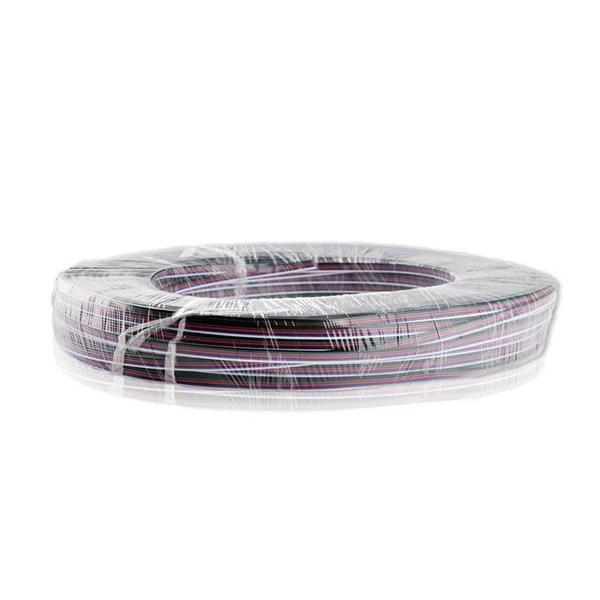 Properties "RGBW Kabel 5-adrig 0,32mm², 22AWG 5 Meter 5 Meter"
Energieverbrauchskennzeichnung:

Keine

Energieverbrauchskennzeichnung (Labelart):

Kein Label

Garantie:

2 Jahre

Herkunftsland:

China

Länge des Produktes (z.B. Strips, Kabel etc):

5 Meter

Produktlänge:

5 m

Produktlänge:

5000 mm

Gewicht:

2,18 kg

Netto-Gewicht des Produktes:

2,175 kg

Gewicht der Verpackung (Pappe + Kunststoff):

0,01 g

, 0,005 g

Gewicht inkl. Verpackung Bruttogewicht:

2,18 kg